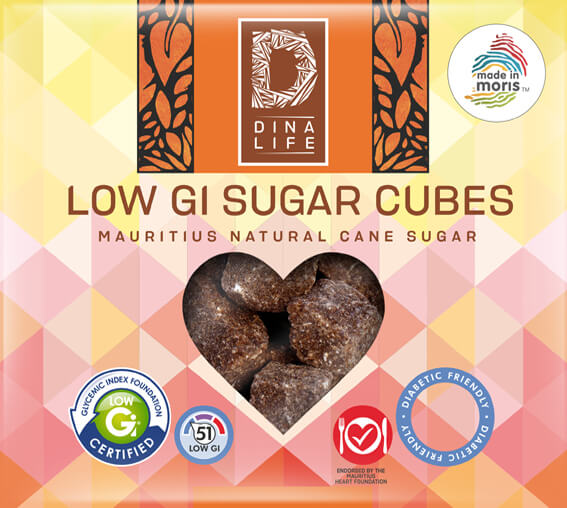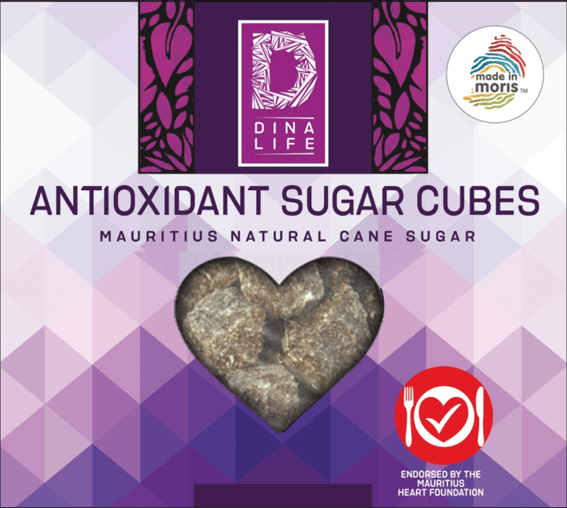 DINA Life
A new generation of healthy sugars, the Dina Life range has multiple benefits with its sugars full of Antioxidants. 

Some of the benefits of Antioxidants are that: 

They stimulate the immune system
They enhance the natural tone and firmness of the skin
They lower bad cholesterol
They protect the liver and the heart
They minimise the effect of the ageing process
They can reduce the risk of some forms of cancer

All our sugars are packed under food-grade hygienic conditions and subject to strict quality control. 
OUR TWO TYPES OF DINA LIFE SUGAR: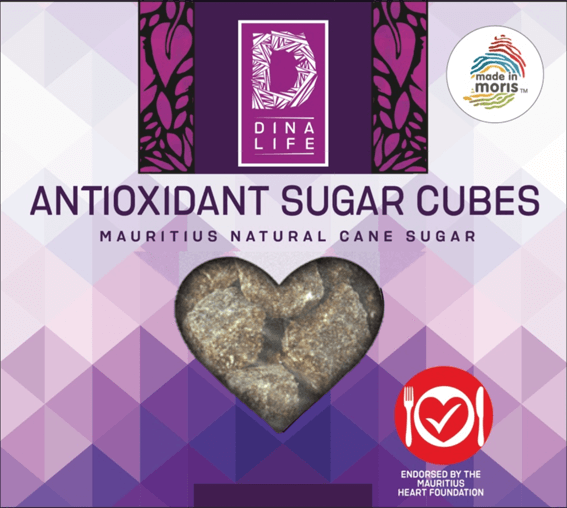 Antioxidant Sugar
The Antioxidant in Dina Life Antioxidant Sugar is naturally extracted from sugar cane molasses. There is approximately 4 times as much Antioxidants in Dina Life Antioxidant Sugar as there are in the same weight of fresh blueberries. 

Reap the benefits of Antioxidants in your everyday life:
Good for your skin
Protects your heart and liver
Helps to lower cholesterol
... and the aroma and taste are really good!
Available in: 300g cartons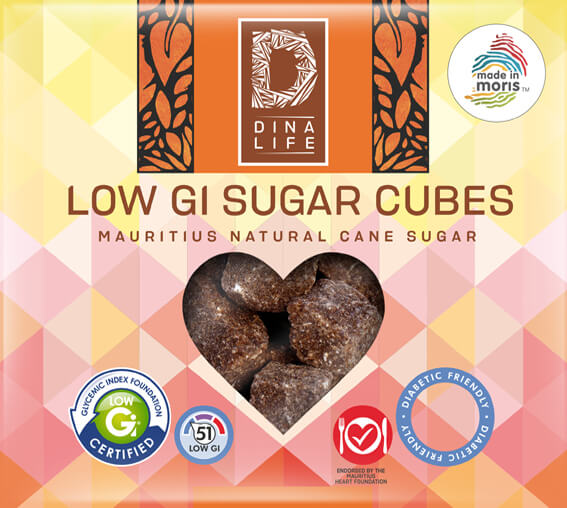 Low GI Sugar
Our Low GI Sugar is perfect for the whole family. Our samples have been tested by Oxford Brookes University as having a Glycemic Index of below 55 and validated as a Low GI Food. It has also been certified by the Glycemic Index Foundation in Australia. A slow energy release in the blood, helps to manage blood sugar levels; really useful for people doing sport as well.  

It has the added benefits of having approximately 10 times as many Antioxidants as there are in the same weight of fresh blueberries. 

The Low GI sugar has the following benefits:
Manages weight by controlling appetite and delaying hunger (fuller for longer)
Contributes to reducing the risk of developing type 2 diabetes and heart disease
Improves Concentration
Fuels the body for longer, sustainable energy (slow energy release)
Increases physical performance by extending endurance
Good for the whole
family and tastes delicious
high gi
>70 (Glycemic Index Rating) -
Rapid increase in blood sugar levels
medium gi
56-69 (Glycemic Index Rating) -
Moderate Increase in blood sugar levels
low gi
<55 (Glycemic Index Rating) -
Slow Increase in blood sugar levels
Available in: 300g cartons